Version 1.0.7 of Live Composer released on March 5th 2016. You can download it from WordPress.org using this link.
While we are working on major JavaScript optimizations our designer prepared a minor plugin update with a few UI improvements.
Better Page Editing UI
To make sure new users understand how to edit pages in Live Composer we added a few helpful buttons and Page Builder tab on page editing screen.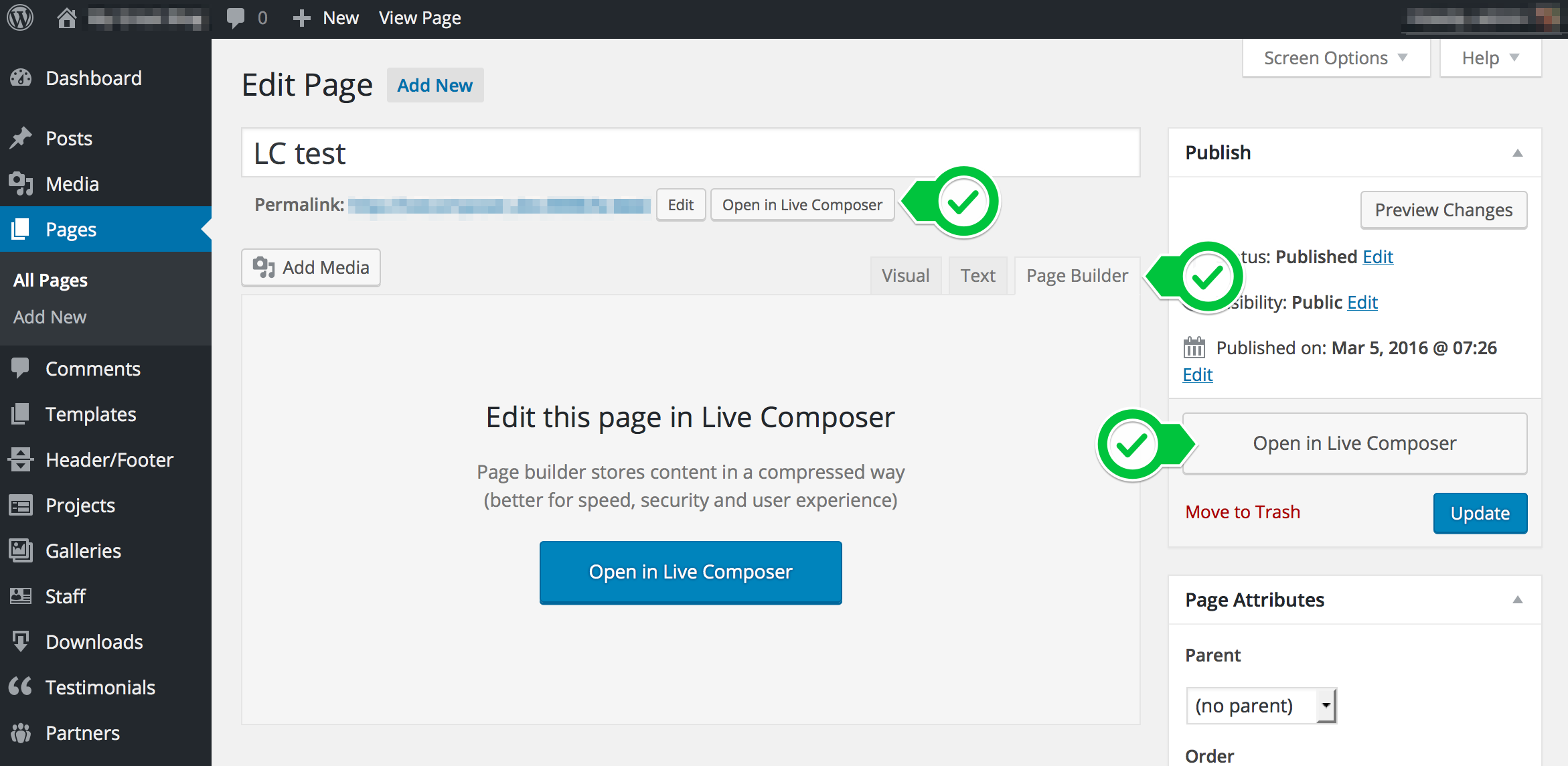 Custom Post Types now also has a link that open selected template for editing in Live Composer.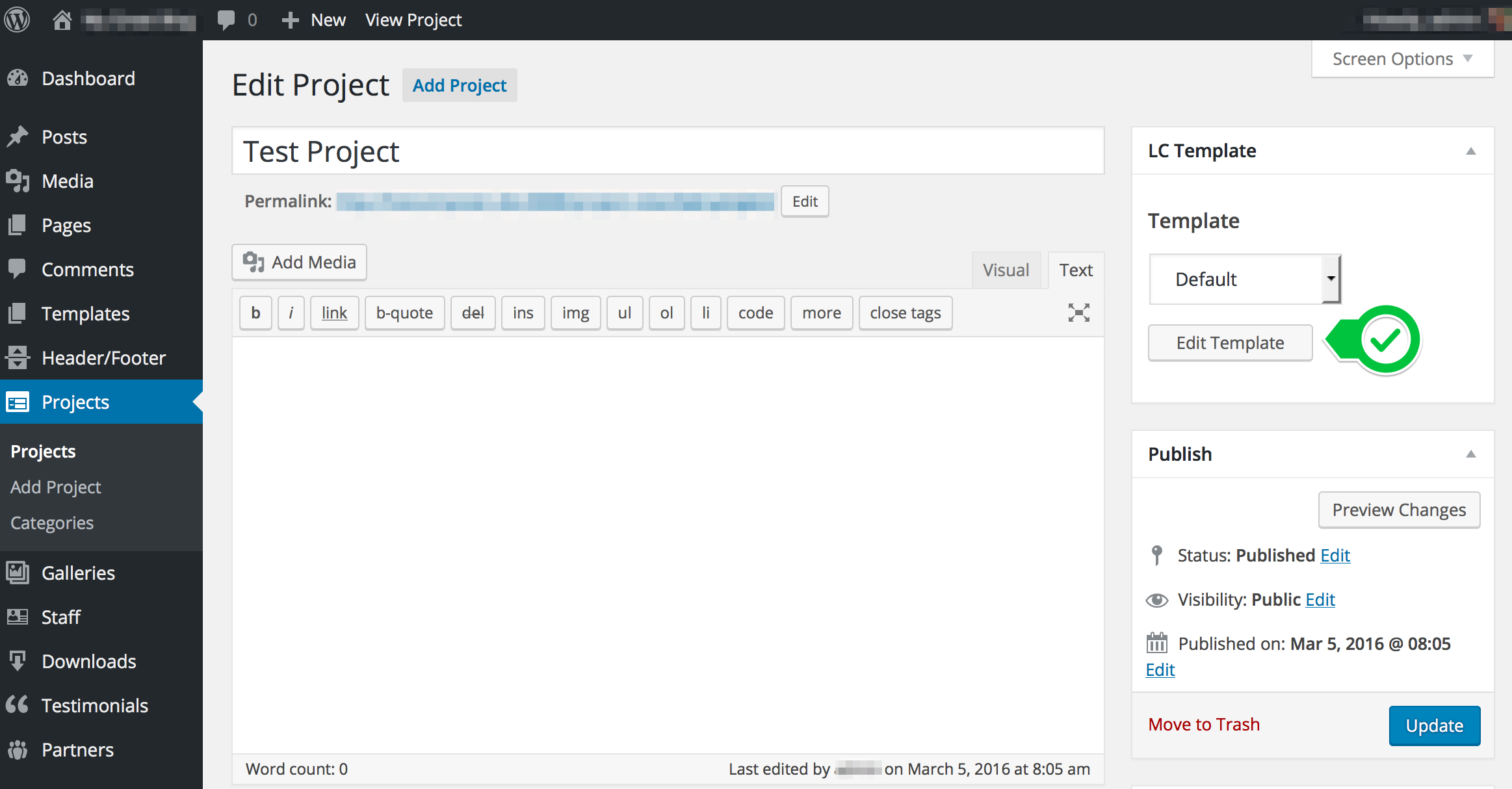 Page listing in WordPress admin panel now also has a link to activate Live Composer.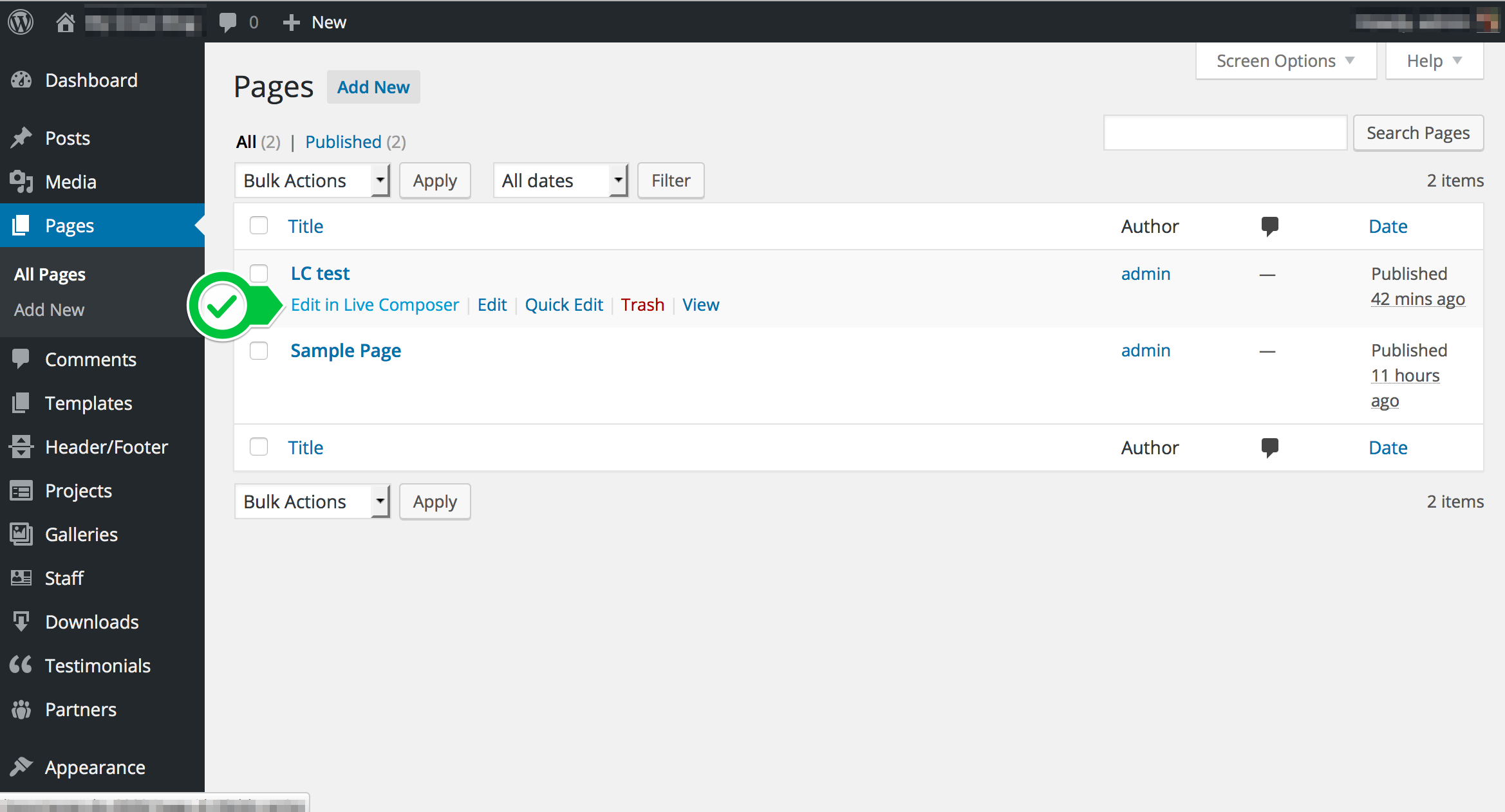 New Getting Started Screen
In the new Live Composer page builder update, we changed the location of the Welcome Screen. Now it's called Getting Started and located in plugin settings. We decided to make this screen always accessible as it has important information on where to find Live Composer documentation and how to get our one-to-one email support.
We also working hard on improving our email list. We are going to send regular updates on the plugin development process and new releases. The new welcome screen includes email subscription form and our social badges.

No More Tutorials by Default
Tutorials is a great feature but mostly used by theme developers to introduce users to the Live Composer. We decided to disable this feature by default to improve settings panel and not confuse new users from WordPress.org.
If you need this feature back, just add the next line into your theme's functions.php file:
add_filter( 'dslc_tutorials', '__return_true' );
What We are Working On
Our developers work hard to improve interface speed and stability. They rewrite some functions on pure JS and optimize code to make it use fewer browser resources and work faster.
Our designer is working on UI redesign to make Live Composer more native to WordPress users. We also want to improve the structure of the module options panel soon.
Support: We also changed the way support works. Forum closed for new postings. All the new support request are served via one to one email conversations.
Marketing and PR were neglected for a long time. Now we have experience and resources to give the Live Composer attention it deserves.
Community: we are going to invest our time into creating a strong community of users and developers around this plugin. First of all, we will promote and grow our Facebook Group. It will be used by theme users like you to share success stories, web site designs, find new clients, ask questions.
Brand: we hired an amazing Japanese illustrator to design a new mascot for the Live Composer. We want to be more friendly and open to the users and not look too serious. Creating websites is a great fun!
Marketplace: this is one of the most important aspects for a long time success of our plugin. Our developers work on new powerful extensions. We are also working on amazing opportunities for 3-rd party developers, to make it easy for them to develop and sell their extensions on our website. Keep tuned, we will make you reach 🙂
It's a great experience for us to support you via our new one-to-one support channel. We learn a lot on how you use Live Composer for your business. To share your experience with our plugin and learn about other users creations we created a new Facebook Group for Live Composer.  Please, join us and other site creators to share your latest project or get a quick advice on website building. For those of you who want to get notifications about important plugin updates, we have Facebook Page and Twitter profile.