It's hard to stop improving your project and finally release it to the public. Especially when you are in love with what you are doing. After two months in development, Live Composer version 1.1 is ready to use!
As you probably know Live Composer plugin is under new management since February 2016. It took a few months for me and my developers to get used to the project structure. Now we feel more confident when it comes to bug fixing and adding new features. In this release we have many small but important improvements I would like to show you below.
---
You can update Live Composer right from WP Admin > Plugins  area.
Report a bug on GitHub   |   Get support from users community   |   Get support from our team
---
Live Composer version 1.1
New:
Added box-shadow option for the image modules
Improved:
Faster duplication for modules, module areas and rows (no AJAX requests)
Faster width change action for modules and module areas (no AJAX requests)
Empty module containers adds much faster on the page (no AJAX requests)
Changed drag and drop library for better performance (still in beta)
Improved browser performance thanks to better memory usage
Automatic soft permalinks flush on 404 error pages
Changes in UI:
You can now scroll module panels with mouse wheel (removed custom scrolling)
Improved post options panel for templates
New feature: dependency for options (show hide controls conditionally)
Module areas are grey from now for better color coding
Settings panel loading effect added
Removed Yoast WP meta-boxes for Header/Footer and Template CPT
Improved checkboxes in post options by making labels clickable
Changed control type for all the FONT WEIGHT controls
Added descriptive titles for action icons on module/container/row
Better preview for post thumbnails
Better current module/container width highlighting
Improved hover states for most of the UI elements
Text selection disabled for UI elements
Migrate all the UI animations and effects to pure-CSS when possible
Semi-transparent module area borders
Changes in code:
Editing moved into iframe inside WP admin
We use grunt to run automatic tasks like JS/CSS files compression
Reorganized all the JS and CSS files for better structure and automatic minimization
New global object 'LiveComposer' in JS with the next structure:

LiveComposer

Builder

Elements
UI
Actions
Flags
PreviewAreaDocument
PreviewAreaWindow
Helpers

Production
Utils

Destroy controls when not used, cleared number of DOM nodes dramatically
Restricted access to the page with ?dslc=active
 in URL
On-flight JS debugging
Started to change code according to WP Code Styling standards
Improved module settings sanitization
Removed all the browser-depended styles
Clean automatically illegal characters in the sidebar name fields
Prevent direct access to any of php files in the plugin
Completely reworked modal window functions
Log version updates in database
New API for extension developers to create setting panels in Live Composer
New filter for ROW controls: dslc_filter_row_options
Deleted a few JS plugins we don't use
Removed JS script for elements centering (in favor of flexbox )
Removed dslc_init_square JS function
Bug fixes:
Fixed image styling bug
Sidebar content disappear when reserve LC settings
Option "Don't link to the single post" wasn't working for Partners, Staff and Downloads modules
Live Composer now work with custom fonts that require quotes in a name to work properly
Here are some of the new features in pictures
Inline text editing using TinyMCE
Often you don't need a fully featured text editor to make text changes. With new inline text editing option, you don't have to open WP Editor in new window (it still works if needed).

---
New toggle for each styling control in module settings
Sometimes you need to change only particular styling settings with Live Composer, leaving everything else to be styled as in theme. For example you don't want to set font via LC, but use the one defined in theme settings instead. With new toggle control you can disable any styling property. It will improve CSS code (make it smaller) and bring better integration with default page styling.
---
Added JS Error reporting feature
JS errors in third-party plugins is one of the most common problems causing Live Composer to break. We created a new widow showing details about any JS-errors on your page. This information will help users to identify the problematic plugins and provide us with more information if they contact us for support.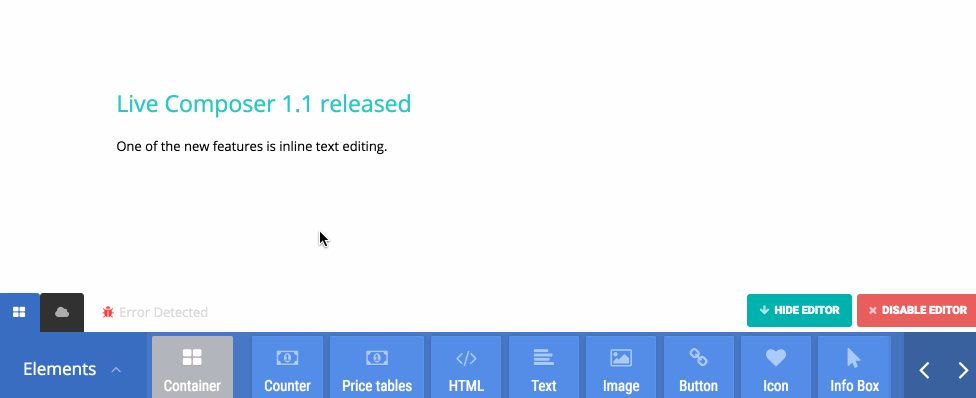 ---
Added Custom Class option for all the modules
Now you can target and style any page element using CSS.


---
Added option to change label text ("All") on post categories filter
No more searching for this option in the module settings. Edit label directly.

---
Better responsive design code based on media queries
No more unresponsive design flickering when you load website on mobile.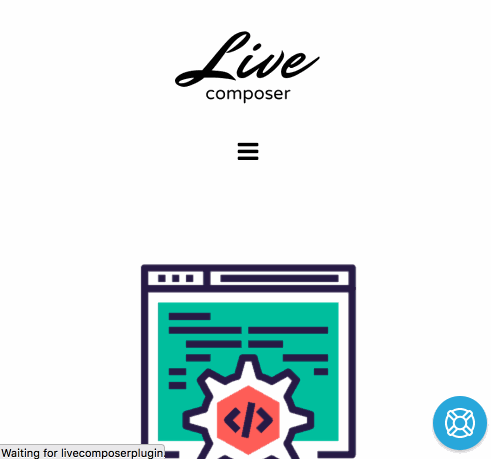 ---
Click on any module to edit its properties
Now you can edit any module setting by simply clicking on it. Blue "COG" icon works as well.
---
New look for responsive preview
---
New 'invisible' slider for number-based controls
Live Composer has a new "invisible" slider control. Now you can change value by dragging with your mouse over, editing text of the field directly or using keyboard arrows ⬆⬇ or SHIFT + ⬆ and SHIFT + ⬇
---
Updated look for the modules panel
New panel fits much more modules, so you need scroll less. Modules divided into categories and sorted better for faster access. Modules filter changed as well.
Before:


After:


---
Moved Templates and Header/Footers menu items under Appearance section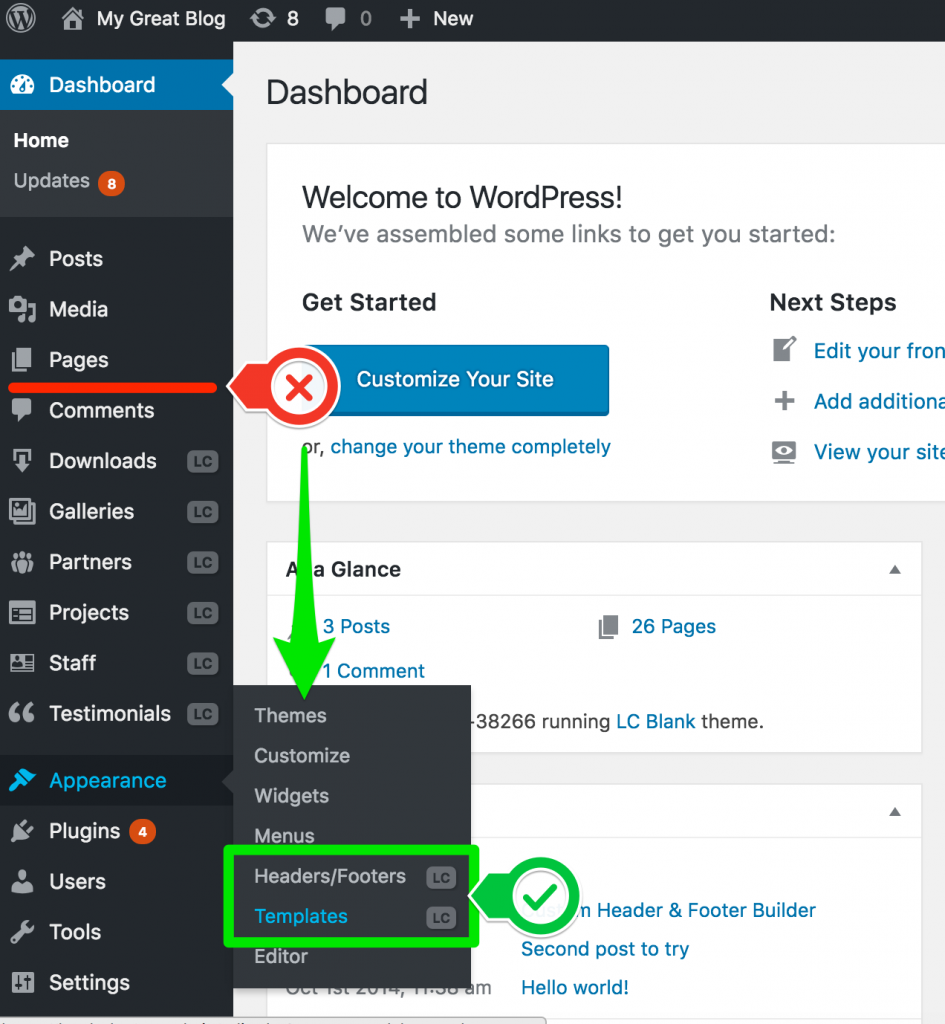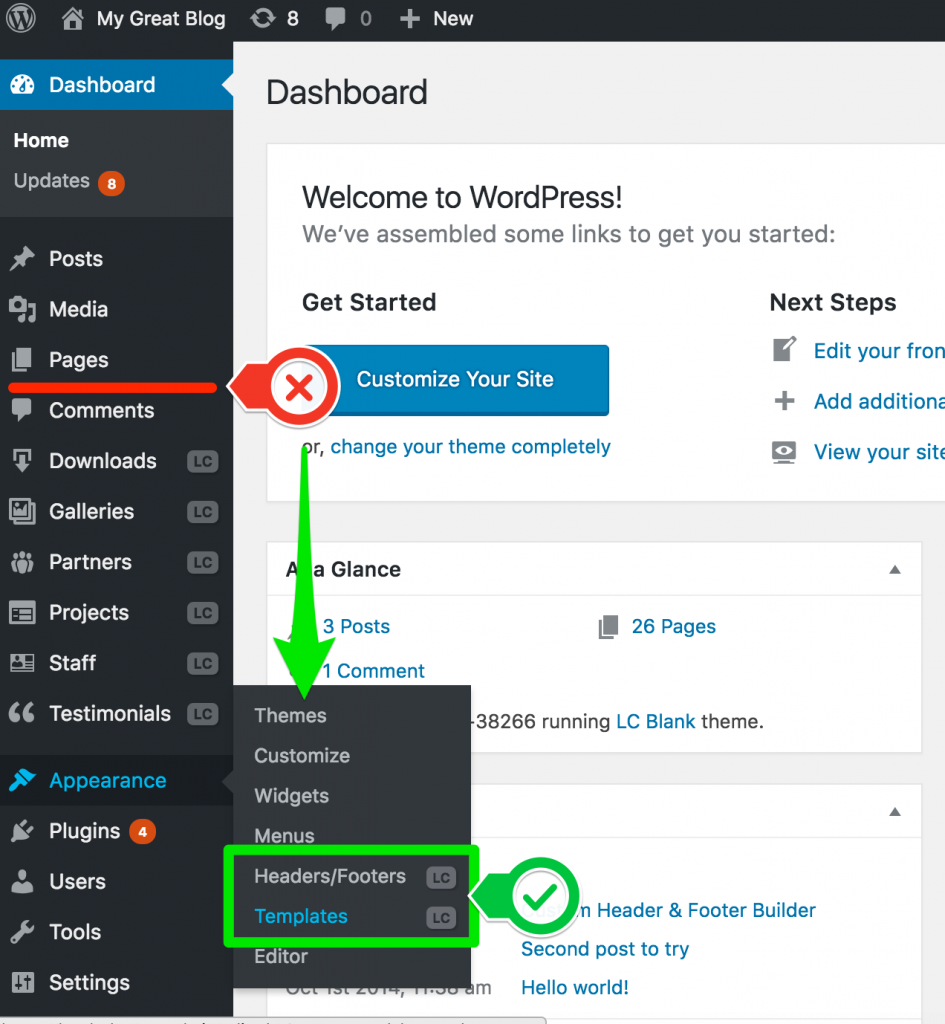 ---
Removed Archives and Search settings in favor of template post settings
The next settings moved from: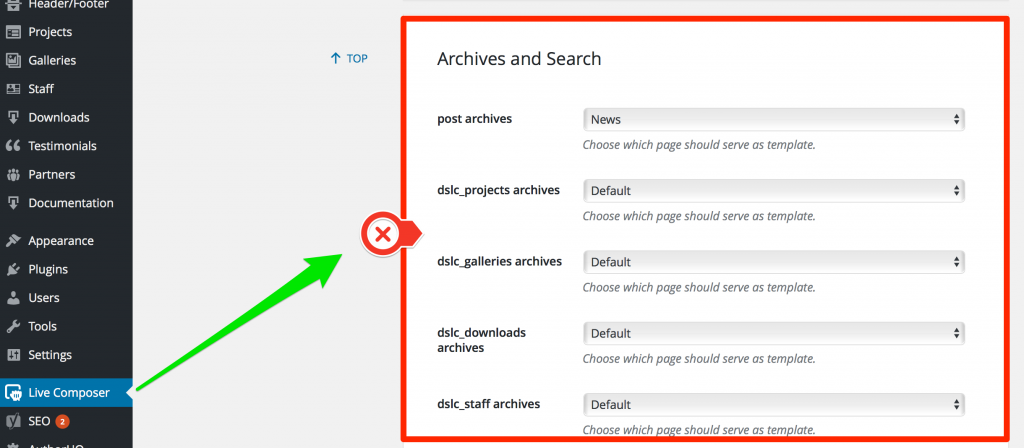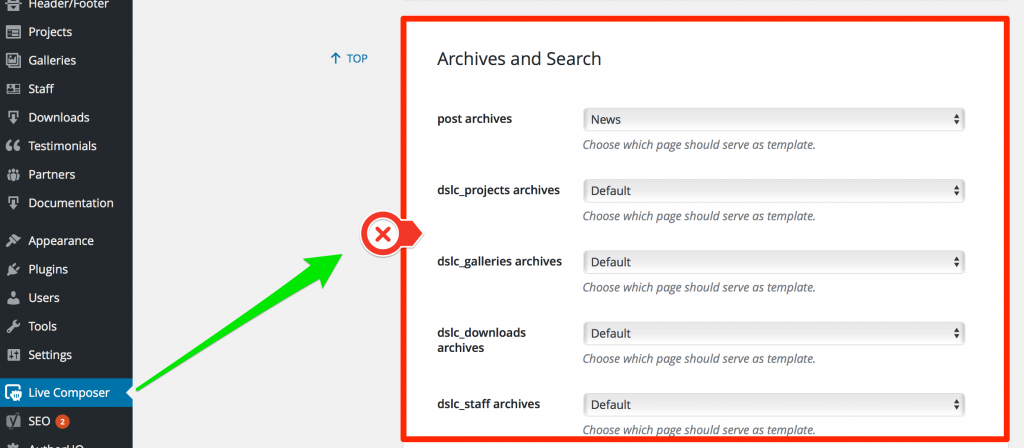 Into the template options panel: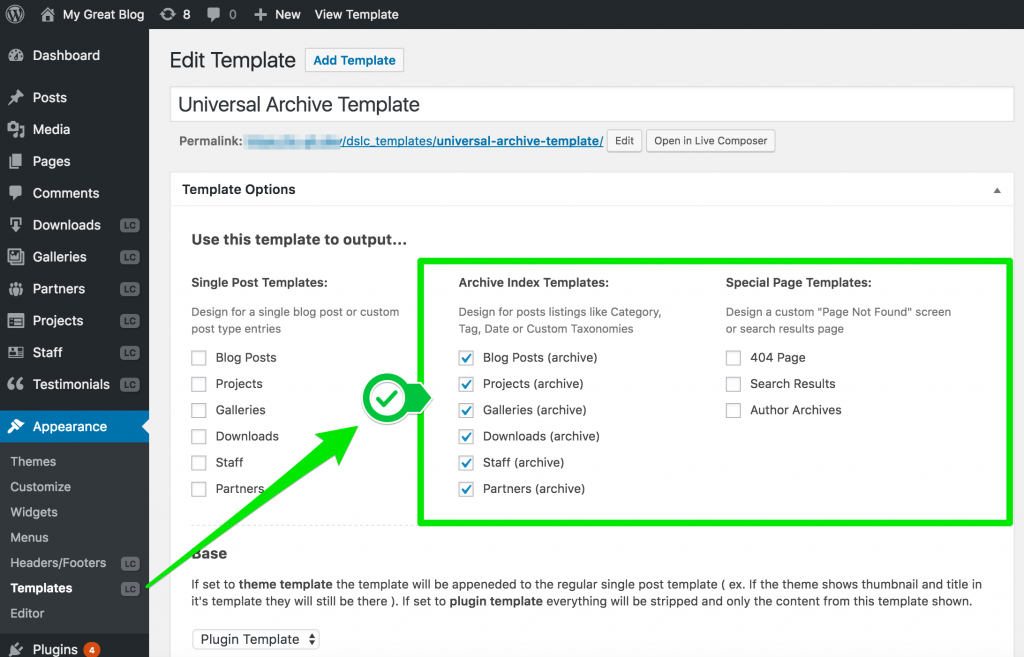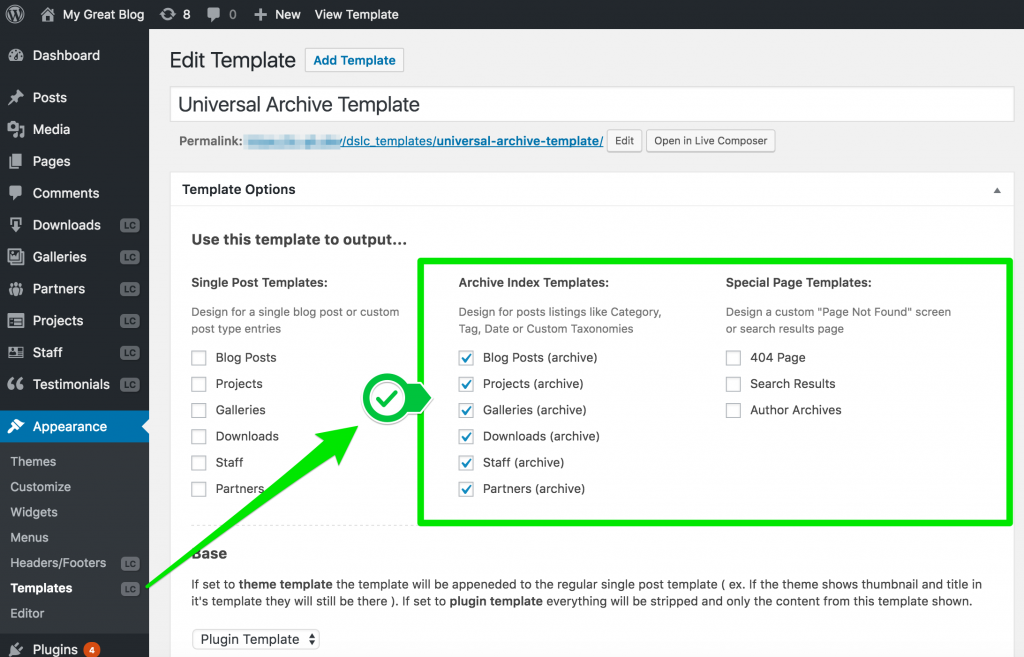 ---
You can update Live Composer right from WP Admin > Plugins  area.
Report a bug on GitHub   |   Get support from users community   |   Get support from our team